At Chudd's Chrysler we want to provide you with all your towing needs making it easy as possible to understand and learn the     
basics of towing
.  Helping you get all the information you need to make a well informed decision, when purchasing your Ram Truck from Chudd's Chrysler servicing Winnipeg, Selkirk, and the Interlake Area for 79 years.
Don't see the information your looking for contact one of our specialists at
888.237.5272
and we'd be happy to assist you. 
Before You Buy
Five questions that help you find the right truck
#1 How much truck do you need?
Capability is the key. Whether you're towing five tons or fifteen, there's a Ram truck that meets your needs and then some. So before you head out to the dealership, it's important to know how much capability is right for you.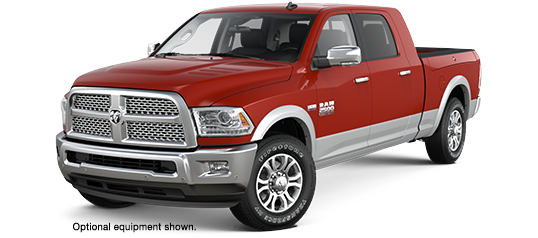 Light duty
Don't let the term "light duty" fool you - a Ram 1500 can handle quite a bit. It offers the perfect combination of power and efficiency. If you'll be towing boats, ATVs or trailers, this is the truck for you.
Heavy duty
Generally speaking, a heavy-duty truck is best suited for towing construction equipment and other heavy commercial loads. But if your recreational towing needs include a horse trailer or an RV, you too may need the extra capability of a Ram 2500 or 3500. 

1,900lbs max         10,650lbs max         7,390lbs max        30,000lbs max
                       Payload                 Towing                       Payload                 Towing

#2 - What does everything weigh?
Knowing your Gross Combined Vehicle Weight (GCVW) will give you an idea of how much capability you'll need. You've got to account for each piece of the puzzle - passengers, cargo and everything in tow. Add up those weights to find your GCVW.
curb weight+ cargo weight+ passenger weight+ trailer cargo+ trailer weight+

gvw

(gross vehicle weight)

The total weight of a fully loaded vehicle, including passengers and payload - but excluding all towing.

gtw

(gross trailer weight)

The total weight of the trailer plus all the cargo in it.

gcvw

(gross combined vehicle weight)

The total combined weight of a fully loaded vehicle, including passengers, payload and everything in tow.
# 3 Max payload or Max towing?
One thing that often surprises first-time truck buyers is that towing and payload weights affect each other. If you're carrying a heavy payload, make sure to lighten your trailer weight and vice versa.

#4 Which features affect towing?
The way your truck is built affects what it can do. Features like cab size, box length, wheel drive and transmission all influence how much your truck can tow and haul.
pro tow tip

passenger weight

At an estimated 150 pounds per passenger, passenger capacity plays a significant role in your GCVW. Driver weight of 150 pounds is included in the payload calculation.

regular cab

Seats up to three passengers, for maximum towing and payload capability. By limiting the number of passengers, more of your vehicle's GCVW can be devoted to towing/payload.

quad cab®

Seats up to six. A good balance of passenger comfort and greater towing/payload capacity. Only available on Ram 1500.

crew cab

Seats up to six, with plenty of legroom. The Crew Cab focuses more on passengers which may increase your vehicle's curb weight.

mega cab®

Seats up to six, with maximum legroom. The Mega Cab® increases your vehicle's curb weight and plays a role in your overall GCVW. Only available on Heavy Duty pickups.

vans

These vehicles offer a variety of lengths, heights and capacities which provide ample covered cargo storage for safe, secure and dry transportation.

pro tow tip

know what matters to you

Box length is about more than just how much cargo you can fit. It also affects how much your truck can tow and haul. Knowing how you're going to use your truck is key when choosing a box length.

5-foot 7-inch box+

A truck with a shorter box length generally has a lower curb weight, which translates to slightly higher towing capability.

6-foot 4-inch box

The 6-foot 4-inch box is the perfect compromise between maximum towing and maximum payload capability.

8-foot box

The bigger the box, the bigger the cargo. With an 8-foot box, you'll be able to handle payload with greater volume and greater mass.

automatic transmission

With an automatic transmission, the vehicle automatically shifts gears as needed. However, all Ram pickups and pickup-based chassis cabs include Electronic Range Select (ERS) with all automatic transmissions. ERS allows the driver to select the highest gear the vehicle will upshift to.

manual transmission

Driving with an available manual transmission may be preferred by certain drivers when on uneven terrain or when towing heavy cargo. By letting the driver select the appropriate gear, manual transmissions offer direct control.

two-wheel drive

A two-wheel-drive vehicle sends power to only two of the four wheels. The curb weight of a 4x2 vehicle is generally lighter than a comparable 4x4, which translates to slightly higher towing/payload capability.

four-wheel drive+

A four-wheel-drive vehicle sends power to all four wheels. 4x4 vehicles are generally slightly heavier than 4x2 vehicles, but they offer greater control while driving on slick or uneven surfaces.
#5 How do you choose
an axle ratio?+
Finding your ideal axle ratio will be a compromise. In general, a higher axle ratio offers more towing power and quicker acceleration, while a lower axle ratio offers better engine efficiency and quieter vehicle operation. Ram trucks come in a variety of axle ratios. Find the balance of power and efficiency that works best for you.