2021 Ram 1500 vs 2021 Ford F-150
2021 Ram 1500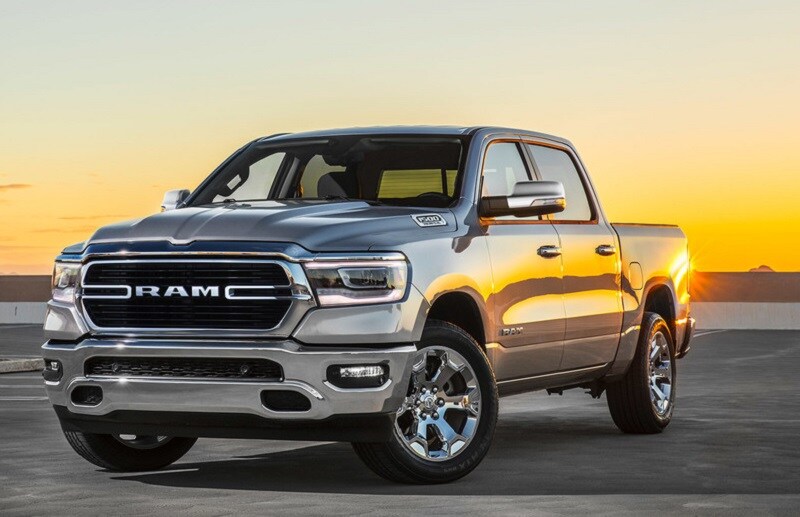 2021 Ford F-150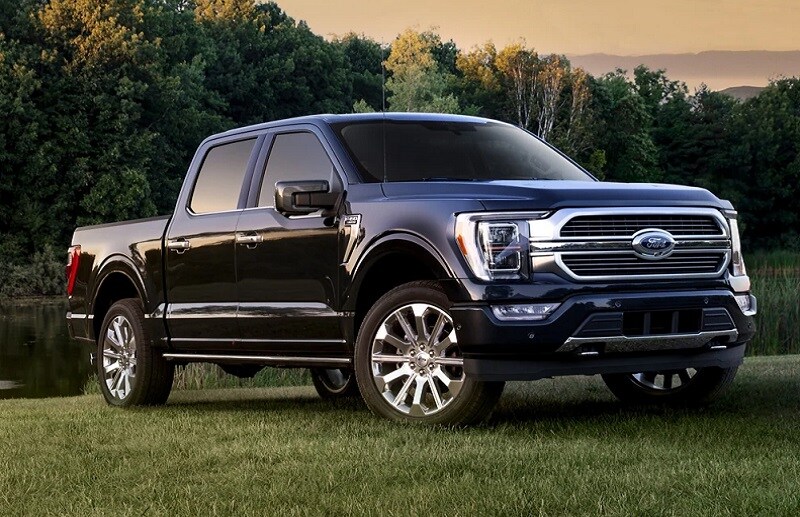 Find Out How the 2021 Ram 1500 Fares vs. the New Ford F-150 at Chudd's Chrysler Ltd. in Gimli, MB
Since the new Ram 1500 and 2021 Ford F-150 have long been heralded as two of the most reliable pickups on the market, we thought it only natural to compare them. With formidable power and rugged builds on their side, these two beloved fixtures make natural adversaries. Customers based in Gimli, MB or any of the nearby areas of Winnipeg, Selkirk, Teulon, or Winnipeg Beach can read on to find out how the Ram 1500 fares against the F-150 or contact us at Chudd's Chrysler Ltd. for more information.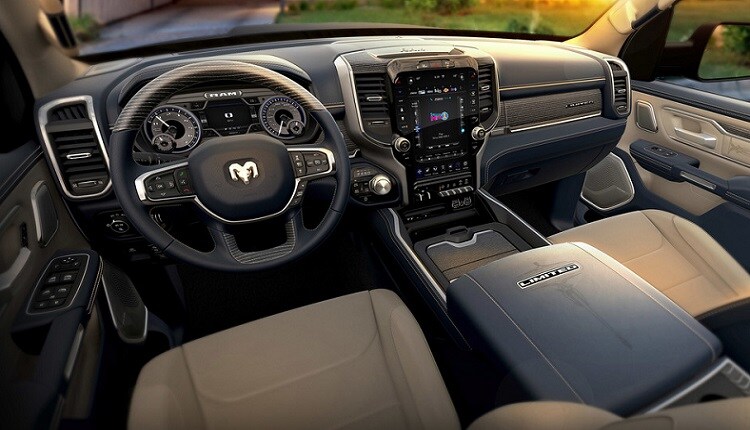 The Ford F-150 may check off all the boxes as far as interior essentials are concerned, but the 2021 Ram 1500 stands a cut above. While the Ford pickup includes basics like manual climate control and an 8-inch infotainment touchscreen, the new 1500 truck comes with a choice of vinyl or cloth seating, adjustable front seats, and standard in-floor storage bins in its crew cab configuration. The 2021 Ram pickup's stable also boasts an available leather-wrapped steering wheel to its Ford counterpart's bland black urethane design.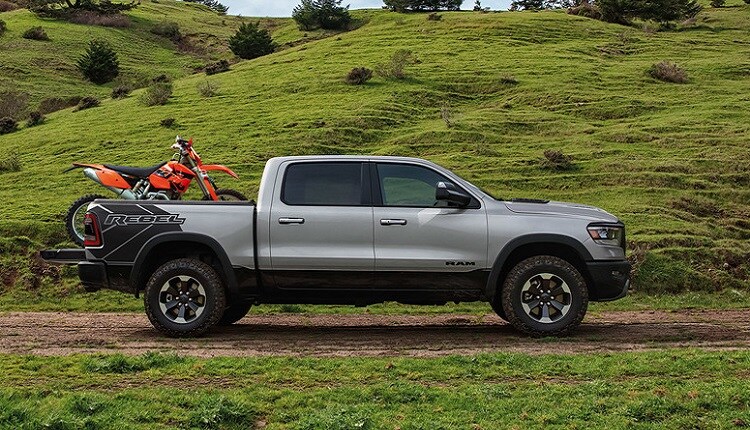 These two pickups would have much different reputations if they weren't formidable presences both on and off the road. Between their rugged frames and black grilles, bumpers, and door handles, the base models of these pickups have more than a few things in common. That said, few trucks of the Ram 1500's ilk can match its muscular build and varied exterior options. The 2021 Ram rests on standard 18-inch wheels and comes with automatic halogen lamps, with its extensive lineup offering a choice of a dozen unique body colours, steel and aluminum wheels of up to 20 inches, and LED lamps as striking as they are effective. 
In other words, no pickup can be personalized like the 2021 Ram 1500. Get in touch with us at Chudd's Chrysler Ltd. today for more on how you can add your own touch to the new 1500 or any member of our Ram inventory.
Power and Performance
Ram and Ford have both maintained tradition with the new 1500 and F-150, respectively, equipping both with robust base engines and offering a variety of options to those accustomed to tackling tough jobs. That said, the Ram 1500's powertrain options have the edge. For starters, its base 3.6-litre V6 motor bests the F-150's 3.3-litre offering both in horsepower (305) and torque (269 lb-ft). With several engine options packing up to 400 horses, the F-150's available hardware is nothing to sneeze at, but none of those motors are HEMIs. Indeed, the 395-horsepower HEMI V8 comes standard in most of the Ram 1500's lineup, while the TRX trim's 6.2-litre Supercharged V8 packs an astounding 702 horses and hits 100 km/h in under five seconds.
Whatever motor you choose for your Ram 1500, it'll be paired with an 8-speed automatic transmission for the smoothest of shifts. And that's not all, as a 4x4 drive system is available across all eight trims of the beloved pickup for optimal control at the wheel. As for capability, the new 1500 remains in a class of its own, with a payload of up to 2,300 pounds and a whopping towing capacity of 12,750.
Technology
While many pickup enthusiasts don't usually prioritize tech features in their vehicles, the Ram 1500 has them covered in that area regardless. The Ford F-150 may include an infotainment touchscreen, cruise control, and a few driver-assist functions, but the new Ram truck has all that and then some. Not only does this year's 1500 boast safety and driver-assist technology to keep you and your haul safe and sound, but it also comes with a Uconnect multimedia centre and touchscreen combo that sees various upgrades as you head down the lineup. In short, the 2021 Ram 1500 packs more than just muscle.
If you'd like to make the new Ram 1500 yours, you can get started with your purchase by contacting our dealership's finance centre. A member of our staff will gladly help you along.
2021 Ram 1500 Inventory in Gimli, Manitoba